To whom this regards, please forward to right person.
I'm contacting you about some skate related news.
I visited a skate shop in Seattle on a personal trip I took to get away for 10 days. It's been 10 years since I was last there, filming my part for Danny Minnick's Film "The Blvd".
I took part be involved with judging a video contest that 35Th Skate shop in Seattle put together. Rest In Peace to the Super Sonics. Howard Shultz, owner of Starbucks bought the basketball team and sold it to Oklahoma supposedly. Peace to my peoples out in Seattle. Thanks for making good time's last.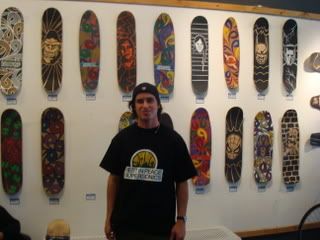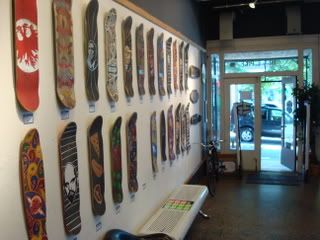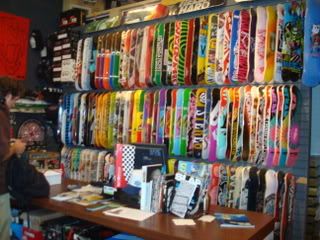 It's their 3rd annual skate event. The contest involves all of Seattle's finest skaters and they were set out to film 6 hours of footage simultaneously. Then Afterwards the video will be edited and premiered. The top guys will be rewarded a prize.I am to check out the skate scene here in Seattle, coming from the east coast. I judged 6 skaters the best I could looking at style, consistency, and originality. For more information check out:
www.allcityshowdown.com
and check the description of previous events..
Woodland Skate Park